"It's the shoes." You were wondering why you didn't obtain enlightenment after your first tai chi class?  Perhaps it is your footwear.
Choosing the best footwear for tai chi is actually very important because the wrong shoes can lead to injury.
Why can't I wear my athletic shoes for tai chi?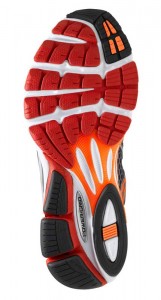 Wearing athletic shoes is okay to begin with but understand that the soles of these shoes have been designed not to slide.  Your foot is rotating frequently throughout taichi which can put strain on the knee if there is any drag.  When you step in tai chi, eventually you don't have weight on a foot that is rotating but initially this takes a little bit of practice.
Overall you have three primary options when looking for shoes for tai chi.  There is an all-cloth version specifically for training inside; these are much like slippers.  There is a hybrid version which is basically the cloth shoe with a rubber sole.  Then there is a low profile athletic shoe that looks like a soccer shoe.
Below you will find help in choosing the best footwear for tai chi and links to our favorites.
Tai Chi Slippers
I can be a martial arts superstar and wear slippers?  Yes!
How about my bathrobe?  It depends on the school.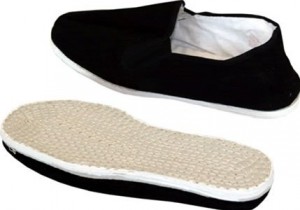 Cloth shoes are very practical for some practitioners.  The chief benefit is that you have immediate connection with the ground.  Second to this, they are really cheap and they pack up flat so they are easy to carry.
Tai chi slippers can wear out on pavement, get dirty, and don't protect you from rocky ground.  Additionally, if your school has a gloss/slick floor your feet can start to slide out from under you when you begin entering deeper postures.
Cloth shoes are ideal for indoor training where the floor has a rug or provides some sort of traction.  Note that these shoes stretch a bit because they are made of cotton.  Choose shoes with elastic at the entrance and/or heel.  Check out these:  Tai Chi Shoes – Cotton Sole
Rubber Sole Tai Chi Shoes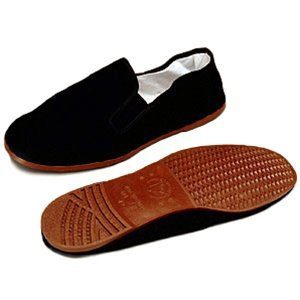 Rubber sole tai chi shoes are a hybrid of the cloth shoes and sports shoes.  They are often one of the best tai chi shoes for women because of the smaller sizes.
All of the rubber sole shoes seem to be the same regardless of where they come from.   They are very comfortable, last a long time, and are cheap.  Amazon is the easiest place to order them from.
Rubber Sole Tai Chi Shoes Example 1
Rubber Sole Tai Chi Shoes Example 2
 Low Profile Tai Chi Athletic Shoes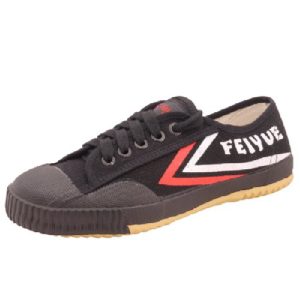 For those of you getting  your tai chi shoe mojo on, the brand Feiyue is the way to go.  These come in every color but make sure that you get the size right as they are designed for Asian feet and are often listed in European sizes.   Stick with the low profile version.  Prices can range from $16.00-$36.00
Many commercial brands such as New Balance have some great low-profile shoes that do the trick, especially if you have a wide, western foot.
Here are some examples:
Tai chi shoes for women: New Balance Women's WXC700
Tai chi shoes for men: New Balance Men's MX00 Minimus 
Do we need to buy shoes to practice tai chi?
The verdict is yes.  Protect your knees and hips until you get the stepping and rotation down.  Tai chi is a very inexpensive hobby or sport but this is one place where a few dollars are worth the investment.
Click below to see the best shoes for tai chi currently on Amazon.com