Understanding why people practice tai chi is extremely important to our own development and to the development of classmates and students.
We posted a survey here for two months and collected information about why people practice tai chi.  There were many responses that were expected but there were tons more that were not.  The combined results create a unique picture of the many reasons why people practice tai chi.  For instructors, it is valuable information in what to include in curriculum to keep interest high.
What interests you most about studying Tai Chi?
As opposite as it would seem, learning martial applications and learning about meditative aspects were cited as being the most interesting to people studying tai chi.  Learning the tai chi form came in second which is good to highlight as an obtainable goal for new students.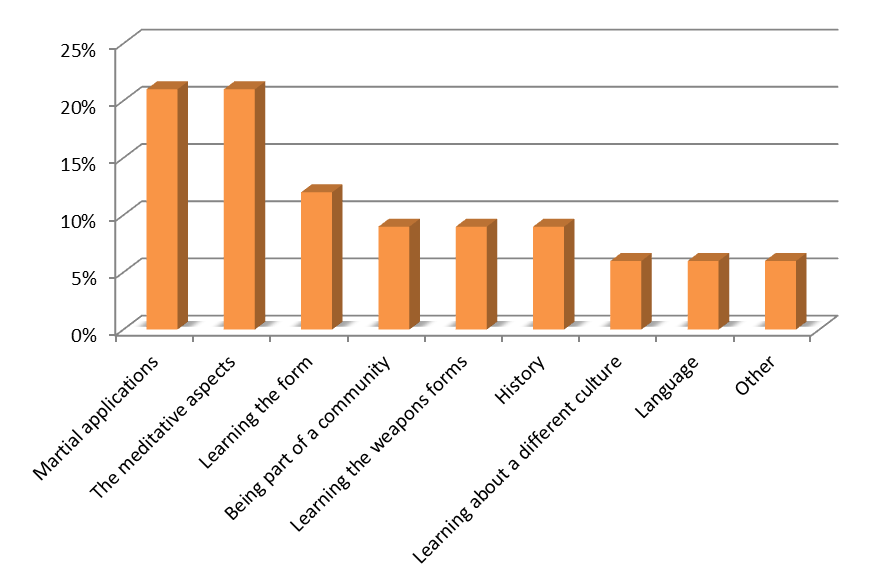 I am studying taichi or would like to because of which benefits?
Hands-down people are coming to tai chi because of its reputed health benefits.  Tai chi definitely can improve on most health issues especially those that are self-induced such as work related stressors and injuries.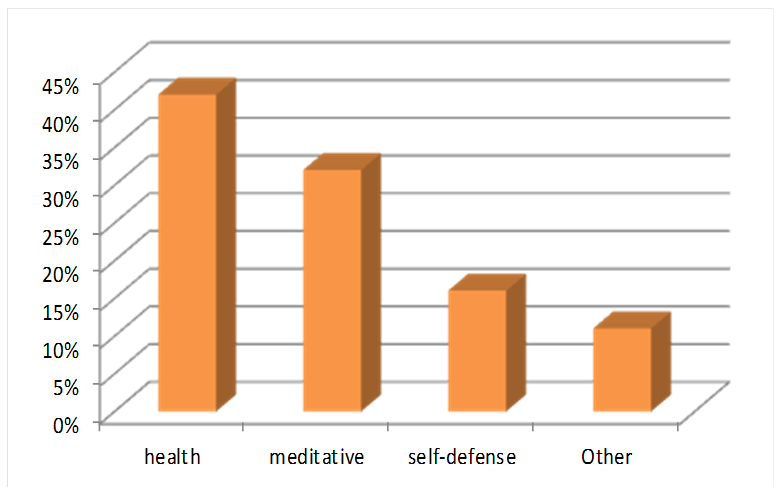 I found out about taichi because…
The internet and through friends are the chief way that people are finding tai chi classes.  We certainly see it on this website as people search for "ta chi + CITY."     A lot of people come to tai chi with a friend but they almost always stop coming as pairs too.  This data is making us question how to alleviate people of their initial nervousness but identify their individual interests to keep them studying long enough to gain the benefits of tai chi. That inevitably is what keeps most people around.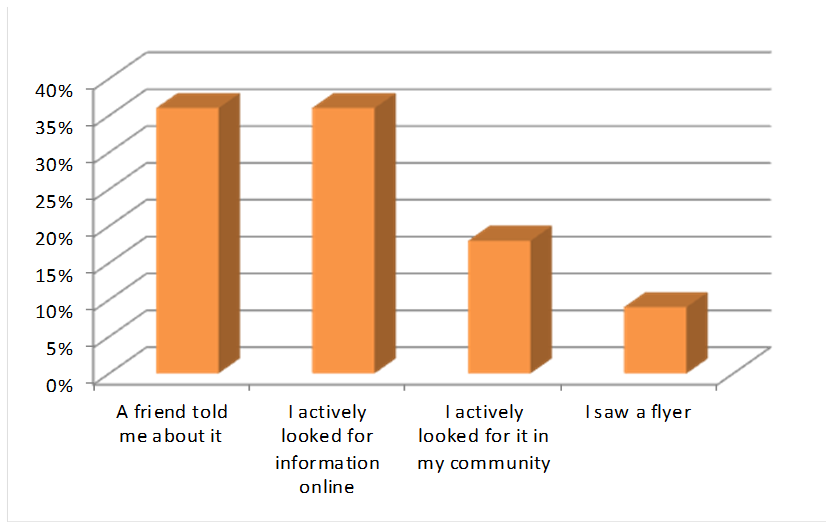 I practice/would like to practice taichi to…
This last graph in some ways is the most interesting as people were allowed to choose from a list or add their own ideas.  Here we see the wide variety of reasons why people practice tai chi.  Work/life improvements and healing of old injuries appear to be the top reasons cited.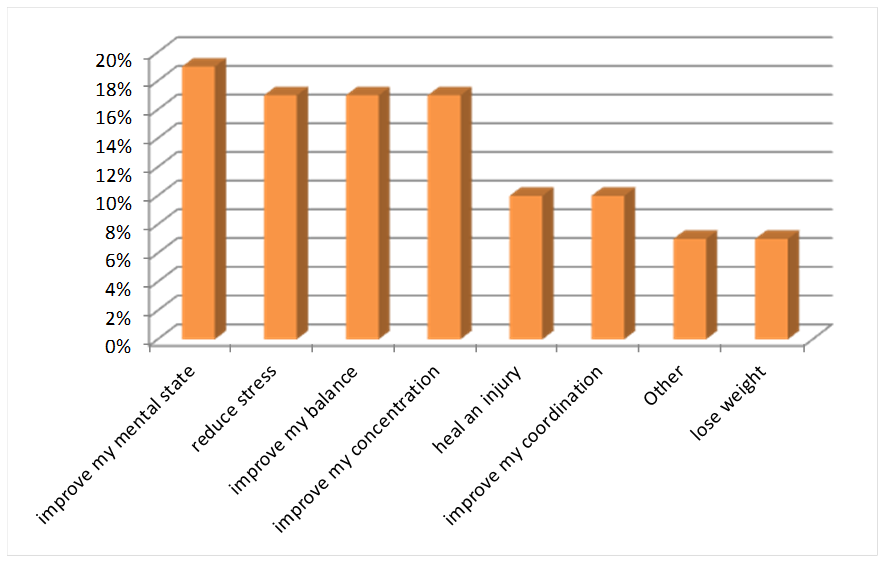 Want more information on why people practice tai chi?
Check out these links: