Want to share how this content has impacted your practice?  This one may seem small, but makes us happy.  We publish out the refined versions of lessons and talks that we give in our classes.  We love hearing when other practitioners are using these ideas and thinking deeply on these subjects. Please let us know which page (URL) you are referring to if applicable.
---
Get Notified When We Publish a New Essay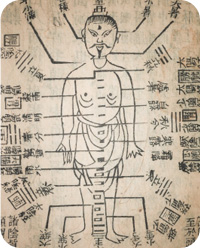 Once a month we send a newsletter listing all new essays that have been released. Sign up and Receive 2 Free Downloads!
Acupuncture's Relationship to Tai Chi
Qi Gong and Limiting Beliefs
Don't worry, we don't like spam either. We will only send useful content and you can unsubscribe at any time.
Read more about us.