I've taken up the habit of reaching out to people who haven't come back to class for a while to check in and see why they stopped practicing. Sometimes it's a busy life but other times there are specific, common reasons why they stopped doing tai chi. When people join my class I hear some interesting things too. They often share why they stopped doing tai chi in the past and came to our class because they heard things were different. What they saw as the disadvantages of tai chi weren't shared by everyone, but it was enough for me to see a pattern.
The top disadvantages of tai chi over other activities reported by practitioners who stopped, include the time commitment to practice, the amount of time to learn the form, finding a space to practice, difficulty finding good instruction, and a desire to focus on a more fitness-related activity.
I wanted to share their insights because I teach a free class which means they were being pretty honest and finances weren't part of the decision. The ironic thing is, because I started sharing these disadvantages of doing tai chi with class members, the class grew! How is that possible? I think that it let's a person know what to expect up front which allows them to make a decision to commit or not. They also aren't surprised later on and see these disadvantages as steps they have to overcome in the process of adding tai chi to their life.
Disadvantages of Tai Chi You Should Know About Before Practicing
Like every sport or activity, tai chi certainly has its advantages and disadvantages. Let's skip past the obvious here and talk about what you need to be successful and know if tai chi is right for you. Full disclosure: I am totally opinionated! But I do want you to find the right activity that brings health and enjoyment to your life. If you are like me, you work and have friends and family. How you spend your free time is really important, right?
1. In the Beginning, Tai Chi Takes More Time
Tai chi is like combining a sport and a dance class. You get a workout from every class, but you also learning choreography to memorize the movements of the form. The goal is that one day you will have a set of movements that you can do on your own or teach others. This is very different than a fitness class where you attend, and leave, and then attend again.
It is also one huge distinction between tai chi and yoga. I know that many yoga practitioners memorize the movements to be able to do them on their own. But, it's not required. You can attend a class forever and be told what to do each step along the way. You can attend a cross fit class and be told what station to move to ever two minutes.
Tai chi takes more time in the beginning because you are not only practicing the moves but you are memorizing the moves. When I learn a new form, it is something that I have to revisit every 2-3 days. Typically though, I practice once or twice a week after I learned the form.
Why is this worth your time? We learn so little as adults. Adding a mental component to a physical activity increases your ability to focus in all areas of life. But I get it. If you just started a new job or are in the middle of college, memorizing a form won't be top of your list. Know that many class members just come for the social aspect and may not progress as fast as others which is fine.
2. It Takes Time To Learn the Tai Chi Form
If you are competitive or love to check things off your list, tai chi can be a challenge. The only person you have to compete against is yourself and there is no rule as to how fast you can learn a tai chi form. If you can practice twice a week, it takes 12-16 weeks on average to learn a short form. The tai chi long form is, well, long!
People with sports experience and especially dancers learn the quickest. However, I think people with "two left feet" have the most fun in class because they are really pushing themselves in an area that is not a strength. Put this up against other activities where you really don't have to learn anything and you can see how unique tai chi is. Often when students report that they don't have time for tai chi I think that this is what they are saying. They don't have the mental bandwidth or were interested in an activity where they could just participate.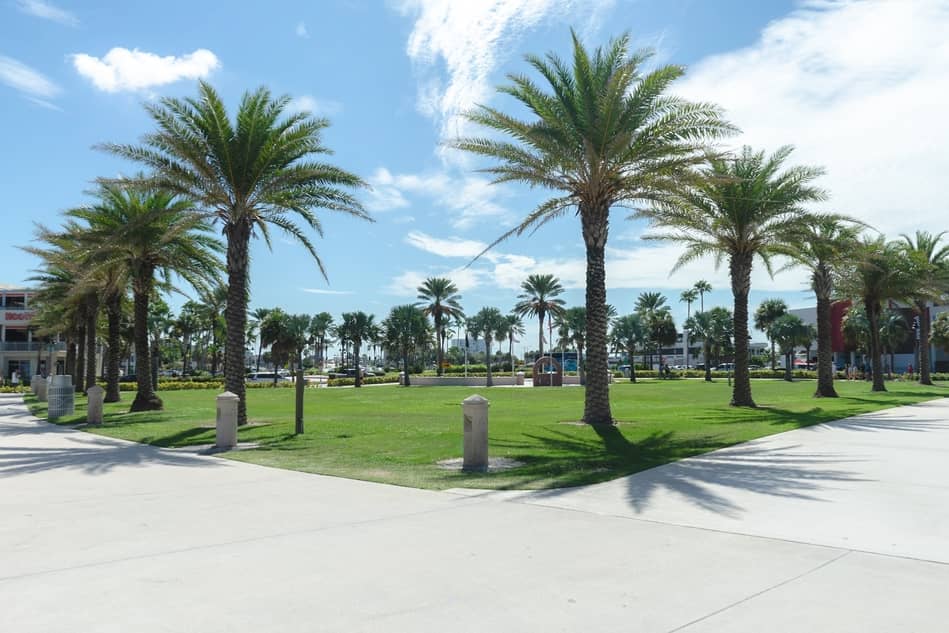 3. Tai Chi Requires Enough Space to Practice
Most sports require some sort of equipment or access to a space or a gym. Not true for tai chi but you do need a yard, driveway, or park. This doesn't sound like a big issue until you think about all of us living in big cities or in colder or rainy climates.
Tai chi is great to do outside but people who say it is better to do outside or has to be done outside probably don't actually do tai chi. Even in Chen Village, Beijing, and Hong Kong there are training halls for a reason. I for one love that tai chi forces me outside more than I would choose to go, even when I am practicing in the cold or heat. So get out there! If you don't have access to a large enough space, consider qigong over tai chi or a different physical activity.
4. Good Tai Chi Instruction is Not in Every City
A friend of mine moved to a big city last year and he and his wife joined a soccer team that was 1 of 39 in their league! Could you imagine a league of 39 tai chi schools? Depending on where you live, you might not be able to find a class and this is one of the biggest disadvantages of tai chi. While I am excited about how it is growing in popularity, it is not as popular and therefore not as available as other activities. Some students who stopped practicing shared that they enjoyed the class but the commute from their smaller community was too much.
It is definitely important that you can receive instruction frequently enough to make progress. I want to dispel the rumor that tai chi that is being taught today is worse that what used to be taught. I think the opposite is actually true (in the West at least), the opening of China, the ability to travel and the intranet has given us access to better and better teachers. This is even true of online courses that are giving us access to teachers right in our living room. We wrote about three of the best ones we found here: Learn Tai Chi on Your Own.
5. Tai Chi Is Less Physically Challenging Than Other Sports
This is true. I love that tai chi gives everyone the opportunity to become more physically active and connected to others. I also love that it helps people who have been sedentary or are injured get back in the swing of things. But, tai chi isn't going to make your legs burn or give you the muscle fatigue of most sports. If you are fit and are hoping to get more fit, tai chi will probably let you down. That being said, in schools in China training is altered to make it more demanding but in its original form it is not that much of a physical workout. If you are already a practitioner you can find out how to make it more of a workout in this essay.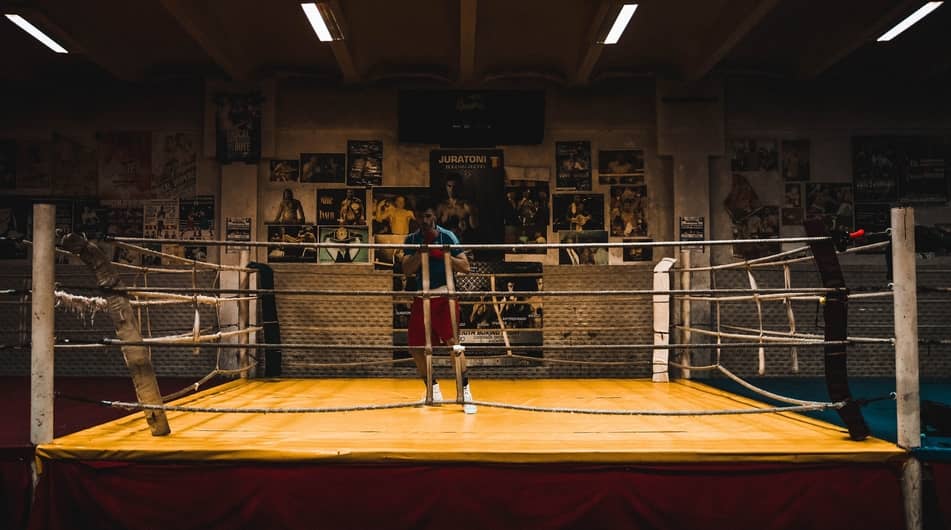 6. There are Better Ways to Learn Self Defense Than Tai Chi
At one point in time, tai chi was an effective martial art. Over the past century and in part because of political pressure, the focus of tai chi has been on health rather than martial aspects. Fighting applications are still in the form and are focused on in competitions like push hands. re very common. However, if your primary motivation is self defense, there are more impactful, less esoteric, and more available ways to go about learning self defense or fighting.
7. Tai Chi Can Hurt Your Knees if You Have Poor Instruction
One of the most common questions I get is "Can tai chi hurt my knees?" and the reason often relates to people who tried tai chi, hurt their knees, and are trying tai chi again. The truth is that tai chi builds really strong flexible joints when it is done correctly. Here are the top two reasons people have knee pain.
The wrong shoes can cause your knees to hurt. I wrote more about it here to show you what good shoes look like, but basically western gym shoes are 1) designed to grip the floor and 2) designed to cushion the heal which makes you lean forward. When you are rotating with your weight on a foot, if the sole of the shoe sticks, it is going to hurt your knees. If your heal is 1 inch higher than your toe, you are going to lean forward pushing forward pressure on your knees.
Tai chi hurts your knees if you rotate with weight on your foot. Here is what I am talking about. Stand with all your weight on one foot and try to turn the toe out. See how much pressure is on your knee? In tai chi, we NEVER rotate our foot with weight on that leg. Now try this. Step forward with one foot. Move your foot to the back leg. Turn the front toe out. Now bring your weight onto the front foot.
If you doing tai chi and your knees hurt, let your instructor know so they can make the corrections mentioned above our show you tai chi walking drills to practice your weight shifts. If you are an teacher, help me put this myth to rest that knee pain is one if the disadvantages of tai chi by focusing on proper movement early on!
I have to tell you that you will feel some soreness after tai chi when the joints are strengthening. This is a good thing. But all soreness should be gone within 24 hours of attending class. This goes for all soreness, especially if you have old injuries.
8. Tai Chi Can Temporally Aggravate Old Injuries
I got hit by a car while riding my bicycle to the university and I broke their rearview mirror off with my wrist. I couldn't bend my hand back too far and pushups were out of the question. After tai chi this would ache. But little by little I got mobility back and my wrist is back to normal. I credit tai chi for this.
I've heard people say "I practiced tai-chi then an old injury started to hurt." This happens but in many cases the tai chi form is telling you that your posture is bad or that your movements are not correct. Tai chi has a way of healing old injuries that are chronic. At first, the full body movements can leave you feeling pain afterwards. Again, this should go away within 24 hours. You should also tell your teacher so she or he can look at your form and see how to help.
There are some instances, like with a back injury, that you might not be able to do tai chi. This is especially the case if you have had surgery to correct the issue and that surgery changed your alignment. I have heard people say that tai chi caused an old bone break to hurt for weeks, or caused an old muscle tear to get aggravated. If this is you, tai chi might not be the best choice.
Before giving up on tai chi there is a very important question to ask though. Would that injury hurt from any exercise? If the answer is yes, then the disadvantages of tai chi for you are the same for any sport and tai chi might be your best option to stay active and to heal. For example, you can do tai chi in a higher posture so that it doesn't hurt your knees. Or you can do just part of the form until you can work up to it.
The advantages and disadvantages of tai chi are like any sport or activity
Like every sport, you have advantages and disadvantages. Choose tai chi if it meets your fitness goals and matches your physical abilities. Just make sure you can commute or commit to the practice enough to keep making progress because those are the students that love tai chi and stick with it.
Let's spend some time here on this one because I want you to understand the difference between an injury and what the beginning of healing can feel like. I also have to talk about bad tai chi instruction which needs to be addressed because it is giving the art a bad name.
Tai Chi Basics is a participant in affiliate advertising programs like Amazon designed to provide a means for sites to earn advertising fees and cover expenses.