Finally, the popularity of qigong meditation is spreading throughout the West as more and more people are benefitting from starting a practice. Despite having a deep history within many martial arts and eastern religions, it had never shared the same fame as tai chi or yoga. The recent surge in interest I think is due to the pandemic as people searched for activities they could do alone, at home, and that improved their mental and physical health. Add to this recent research proving its effectiveness, accessibility to online learning, and people who would like to meditate but have difficulty sitting still, and you have a perfect storm for popularity. 
Qigong meditation combines slow movements (dynamic) or static postures (passive) with breathing practices and concentration to improve the body's energy. Pronounced Che-GONG, it is based on Chinese medicine and has been used for over 2000 years to reduce stress, improve mental health and thinking, and promote healing. 
With the popularity of qigong comes what seems like an infinite number of meditations that we can choose from. Choosing one just depends on finding a version that matches your goals. Secondly, the excitement around qigong means that a lot of new practitioners are eager to share their results. Again, this is a good thing but some of the suggestions that are being made about how to do qigong are incorrect. Let's talk about how to find the perfect qigong meditation for you and include five important techniques that are needed so that you get the most out of your practice.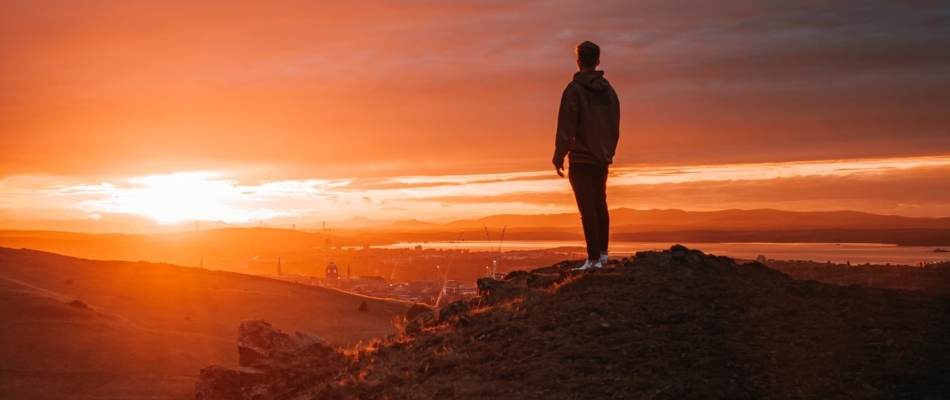 What are the Kinds of Qigong Meditation and How Do I Choose the Right Practice?
Qigong meditation is really hard to define because it's not as regimented as the other internal arts. While yoga and tai chi have specific styles like Hatha or Yang Style with standard forms, qigong meditations are modifiable and more general. There are purportedly over 10,000 qigong practices because in addition to the common sets, they are modified like prescriptions for specific people or ailments.
There are qigong meditation practices that you can learn that have overall health benefits but there are also sets that are specific to an illness such as liver dysfunction. There are qigong meditations that are only practiced at a specific part of the day with nighttime sets typically calming you down and morning routines giving you energy. There are qigong meditations where you move, don't move, stand, or sit. That being said, all qigong meditations fall into two categories; dynamic and stationary.
Dynamic Qigong Meditation Practices
Most qigong meditations are active, meaning that you are moving the arms and legs and breathing in a specific way even though you are standing in one place or sitting. Active qigong meditations involve circling the arms, thumping and tapping the body, squatting down, and sometimes taking small steps or lifting the legs. 
Breath is coordinated with the movements and they are usually performed in a specific order. What makes qigong different from any other exercise or just stretching is that the knowledge of the meridian systems and organs from Chinese medicine are used to create the sets. Meridian lines are tapped or thumped in specific directions. Body parts are addressed from the ground up or head down with the goal of clearing blockages or increasing energy flow. 
Example of Active Qigong Meditation
Eight Pieces of Silk Brocade is probably the most well-known and most practiced qigong meditation. It begins by stretching up to the sky and ends by bouncing on the ground. It warms, heals, and builds energy which is a great way to start your day or begin your tai chi/yoga practice. 
Stationary Qigong Meditation Practices
Passive qigong practices look a lot like meditation. A person sits or stands in a relaxed posture and focuses solely on cultivating internal energy. While some people say that passive qigong IS meditation, I think it is more like meditation with a purpose. You concentrate on a specific organ and then move around the body in a specific sequence. Or, you can concentrate on the energy itself and move it through different areas of the body. 
It would be wrong to think that passive qigong meditation is easier. It's been my experience that students are more successful building and feeling chi energy doing active qigong meditations and then they can transfer this into sitting practices because they know what they should be looking for and their energy has built up enough to be able to feel it. 
Examples of Passive Qigong Meditation
The grand-daddy of all stationary practices is the Microcosmic and Macrocosmic Orbit practices made popular by Mantak Chia. You move energy from point to point around your torso and head until it is strong enough that it circles like a current of electricity. Then you also work to move the energy through the limbs to creator the bigger (macro) circle. 
The six healing tones is another stationary practice where you focus on an organ, imagine a corresponding color, and make a corresponding sound. Most people talk about active and passive qigong meditation but I like the translation of "stationary" better because there are a lot of meditations where you are not moving your body but are doing things like saying mantras.  
You can see how this is really important information to know before choosing a qigong meditation because if the set doesn't meet your goals or is not performed correctly you won't get any benefit out of it. Here are some important questions to ask yourself before choosing a qigong meditation. Then I will share some great examples I found and techniques to focus on while you practice:
Questions to Ask Yourself to Find the Right Qigong Meditation
Can you stand or do you need to sit?
Is your goal to build energy or calm yourself?
Do you want to reduce fatigue or improve sleep? Both?
What time of day can you commit to practice?
How much time do you have?
Do you want general benefits or do you have a specific medical condition?
Qigong Meditation on YouTube and Courses
There has been an explosion of qigong meditations on YouTube and it's a bit difficult to figure out which is good or not. As a general rule, to increase energy do qigong in the morning. If you want to improve sleep, find a specific nighttime set. Choose a length of time that seems totally doable. There are sets that only take three minutes. Try to do the sets at the same time every day and in the same place, this improves consistency. If you have a specific ailment, research that topic on this qigong meditation channel with Monk Thich Man Tu or talk to an herbalist or acupuncturist who also specializes in qigong. 
Here are qigong meditation videos that I have curated based on what most people are searching for and asking me about. Definitely give YouTube a try. If you want better and exact instruction you should consider an online course. I suggest two of those also. 
Active Qigong Meditation
There are a few fundamental active qigong meditation sets which have been practiced for hundreds of years. This is important because centuries of masters have refined the movements to create the shortest sets, that created the biggest impact, for the widest variety of conditions. 
Bone Marrow Cleansing Qigong
---
5 Elements Qigong
---
Seated Passive Qigong Meditation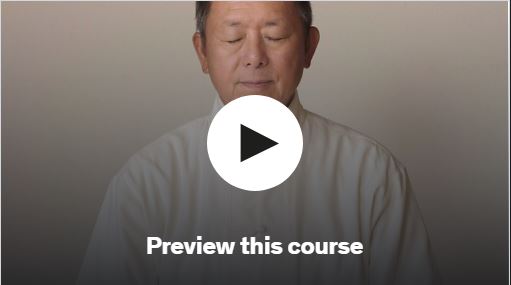 Tai chi practitioners will be familiar with the name Dr. Yang, Jwing-Ming. He has produced more resources for the Western world than probably any other internal arts practitioner. I am happy to say that he is now creating courses which give you all the expert advice that you need to become proficient quickly.