Tai Chi and Buddhism share their roots, philosophies, and beliefs but there is more than just a superficial relationship between this religion and and martial practice. There is deep instruction on how we can make progress in spiritual development provided by Buddhism and tai chi simultaneously.
The close relationship between Buddhism and tai chi is due to the original teachings of Bodhidharma being shared by both communities. Bodhidharma was a Buddhist monk who traveled to Central China in the 5th Central, influenced the philosophy, meditation, and practice of the Shaolin and Wudan monks creating a permanent tie relationship between Buddhism and tai chi.
In this essay we are going explore the tai chi – Buddhism link and answer two questions: How can we take the teachings and precepts of Buddhism and have it improve our form and practice? How can we use the movements and goals of tai chi as a way to practice and improve our internal development, connection to others and what is around us, and work to remain present throughout the day.
What Tai chi and Buddhism Have to Say About the Limitations of Having a Teacher
What I am about to share will either cause utter frustration or liberation.  For those that have pondered how they progress in the martial arts, you know the answer is both.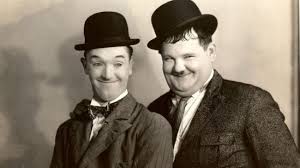 There is Ueshiba, Bodhidharma, Itosu, Chen Faké,  Otávio Mitsuyo Maeda, etc.  Never  Great Teacher + _____.  Maybe Laurel & Hardy, but that is the one exception to greatness.
Yes you can argue that Carlos Gracie learned from Maeda and went on to teach his brothers.  Or that Chen Xiaowang, Chen Zhenglei, Wang Xi'an, and Chen Tiancai were collectively pupils of Chen Zhaopi.  But, each independently transform the art they were practicing in profound ways.
Why this should make you happy
You, yes you, are capable of making great progress independently. This means physically in in tai chi and Buddhism spiritually.
You do not need to live in a martial arts mecca to achieve great results.
Your progress depends on incorporating your abilities into your life, not undertaking an independent hobby.
Why this may make you sad
You love the community you are in and respect your teacher.
It is easier to think that you can be told what to do and follow that path.
It is a lonely pursuit to be working out and meditating alone.
So in essence it a combination of both. We need teachers to provide us with the path and document what progress looks like. We also need to check back in to make sure we are not going off course. But, we need to take this information and run with it. Here is a passage from Siddhartha that conveys this idea perfectly:
"Not for one moment did I doubt that you were the Buddha, that you have reached the highest goal…  You have done so by your own seeking, in your own way, through thought, through meditation, through knowledge, through enlightenment.  You have learned nothing through teachings, and so I think, O Illustrious One, that nobody finds salvation through teachings.  To nobody, O Illustrious One, can you communicate in words and teaching what happened to you in the hour of your enlightenment…"

Siddhartha's conversation with Gotama- the Buddha when he decides to go alone. (Siddhartha, p.33-34, 1971 edition)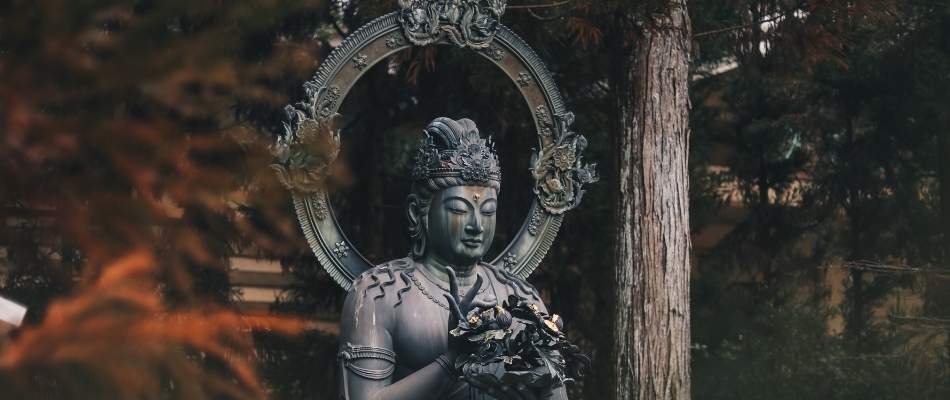 How to Make Progress in Tai Chi and Buddhism More Rapidly
1.  Seek short, highly technical instruction followed by ample time to practice.
Technology and travel allow all of us to make tangible progress that is greater and faster than we think.   I believe that conferences and workshops offer this perfect type of environment.  We are now in an era where many highly skilled individuals are traveling or presenting webinars.  Also, members of your community are willing to mix it up with you or have you attend an infrequent class.   There is a cost associated with this style of learning but the payoff in catapulting people forward is huge.  Workshops can cost $150-$300 for a full weekend (16 hours).  That's $25/hour for top level instruction.  The most successful people attend with a buddy and commit to practicing what was presented afterwards.
2.   Interact with peers outside of your specific group.
We need to interact with people who have the same desires as us and are near or above our ability.  This causes comradery and we see people similar to us make gains.  This is possible in a class but we need to interact with others who drink different Kool-Aid.
For Students what does this look like?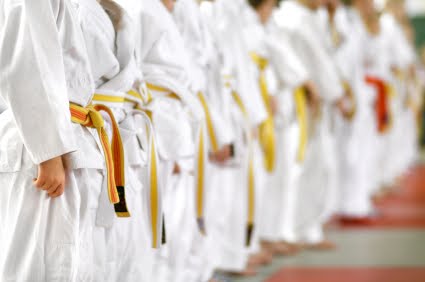 This does not mean that you abandon your school or your community (It might though).  Eastern Pursuits (all internal studies and martial arts) are intended to have a meaningful impact on your life and eventually pervade everything else you do.
Your yoga breathing techniques should kick in during that stressful meeting
Your increase in flexibility allows for more outdoors time with your grandchild
Your hours on the mat without injury give you insight into how to talk to your cross-fit friend about better posture.
What this means to students
Your teacher is more skilled than you and has a lot to share.  But understand that accepting a teacher represents a false ceiling being placed on your own progress.  You connect greatness with their current level of development, not your own potential.
For Teachers what does this look like?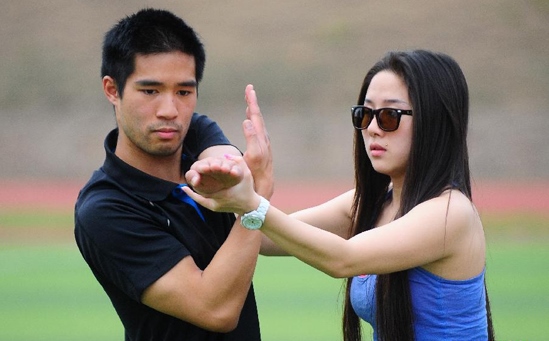 As teachers we keep on teaching.  But what percentage of your students only practice when they are in your dojo or classroom?  Are you encouraging them to take up study outside of class?
Studies* have shown that people are most successful:
1.  When they come up with what they think is doable and then cut it in half.
Think about dieting or working out.  People are highly motivated at the beginning of a change.  So they begin working out or eating in a way every day that is not sustainable.  One party or skipped day and the progress begins to unravel.  Instead, ask them for something meager such as 3 minutes of standing meditation, 2x/week.  Increase the amount only after their schedule has become accustomed to this.
2)  When they can sustain the change for 30 days.
Consistency has to occur for a long enough period for a habit to form.   A person needs to practice sustaining the new behavior throughout every life scenario (bills, a party, sickness, lack of sleep) and a month presents us with most of the average challenges.  *(Duhigg, C., The Power of Habit).
Examples for what to share with students
Note these are intentionally small and not always physical:
"Do these 5 movements of the form each day.  Let me time you.  Ok, that was 22 seconds.  Can you do that every day for seven days?"
Read this passage before next class
Stand (Zhan Zhuang) for 3 minutes 5 days this week while your coffee is brewing or while you are waiting for the bus.
Watch this video before next class.
Walk outside at lunch once this week without speaking.
The Solution
As students and teachers, we need to learn from each other and those with greater abilities but remember that they too are developing on their path.  Seek others who are also developing.
As teachers we need to speak in terms such as "where we are at this point in our development,"  not absolutes.  We need to engage with our community, encourage our students to do so,  and not be afraid to have students attend "other" martial events.  This takes a dose of courage, faith in yourself, and humility.
"Knowledge can be communicated, but not wisdom.  One can find it, live it, be fortified by it, do wonders through it, but one cannot communicate and teach it…in every truth the opposite is equally true…Everything that is thought and expressed in words is one-sided, only half the truth; it lacks totality, completeness, unity." …

Siddhartha, p.141-142, 1971 edition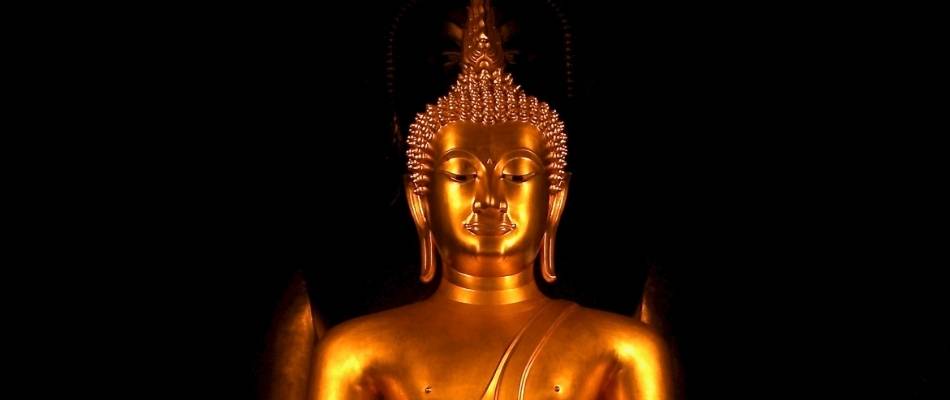 How the Buddha's Teachings Relate to Tai Chi
Is Tai Chi Intended to be Spiritual or Religious? Tai chi can be as spiritual or non-spiritual as a practitioner makes it.  It has a heavy sense of good will and absolutely has a sacred feel. Quotes and references abound about the similarities between Tai chi and religions. Some go as far as to say that Tai Chi is based on Daoism or that it runs parallel to the teachings of the I Ching (Book of Changes).
Buddhist references or quotes are thrown around loosely, and why not, the Buddhism and Buddha's Teachings are attributed to millions of quotes that pertain to life and tai chi.
On the other hand, most of the tai chi masters and practitioners from China that I have met have not shared their religious beliefs feelings and tendencies.  They practice, meditate, talk about tai chi endlessly, but never enter into a conversation about God or religion.
I recently returned from China and this distinction was readily apparent.  You could spend a day visiting Buddhist temples and then next day hammering through exhaustive workouts with no apparent relationship between the two.  Yet, at the end of both days you felt the same groundedness and well-being.  I did some research to come to terms with this simultaneous difference/similarity.

In this next part I am going to stray from the practical to hopefully offer insight for those with spiritual interest. That being said, let's not get too fluffy. Buddhist references or quotes are thrown around loosely, and why not, the Buddha and Buddhism are attributed to millions of quotes that pertain to life and tai chi. Buddhism offers us some concrete concepts to explain in certain terms how tai chi and Buddhism have a relationship.
The Dharma Seals
There are three criteria to measure whether something is authentically a Buddhist teaching.  No wiggle room here. In his book you are here Thich Nhat Hahn does a beautiful job explaining the relationship between Buddhism and life.  Let's lean on his explanation and tie it back to tai chi.
1. Impermanence
Buddha's teachings
When you look at the nature of all things you discover that they are impermanent. Everything is constantly changing.  This is not a negative thing.  "If things were not impermanent, growth would not be possible, and manifestation would not be possible.  Impermanence is what puts an end to dictatorship.  It's what puts an end to hatred and suffering.  We need impermanence to transform them…We must train ourselves to see things as they are."
Tai Chi
We are made of elements called form, feelings, perceptions, mental formations, and consciousness.  These things are very real but we cannot find any permanence in them.  As you progress in tai chi, it is all too easy to get down on yourself and feel as though you are progressing from a position of sucking to sucking less. But this misses one of the most important points that tai chi teaches.
Each time you are practicing you are producing the very best form that you are capable of based on your current state and level of experience. 
If you can wrap your mind around this idea it becomes continual joy. The implications for work and life are incredible. This doesn't mean you don't get frustrated or don't want to do better. But every work presentation or new recipe you try for your wife at the very least provides you with satisfaction.
2. Non-Self
Buddha's teachings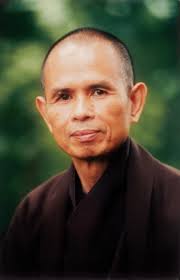 Thick Nhat Hahn uses a beautiful flower metaphor to explain Non-Self.  "When we look deeply at a flower, we see all the non-flower elements there, such as earth, sun, minerals, the gardener, and so on…The flower does not need to become the sun, it is the sun.  When you achieve this insight, you stop suffering.  We suffer because we want to deny ourselves.   We want to become something else, and  so we never stop running."
Tai Chi
By studying tai chi you are not becoming something else or gaining something new.  You are returning to something that is more natural by waking up to what is inherently yours.   This is the best part of the Dharma seals I feel.  Tai Chi can be performed knowing that you are receiving benefits from the set without having to specifically identify what is going on .  This means that newcomers and old-comers can simply do the form without having to concentrate on the specifics.
For teachers out there, sometimes tai chi is a hard sell because it doesn't have the LOUD feedback that other activities do.  You run, you are tired.  You do Crossfit, you are sore.  Tai chi's differences are more profound from a health standpoint but definitely more subtle.  I have taken to guiding my classes to note the changes.  At the beginning of an evening class I ask everyone to rate their perceived level of fatigue.  Most people have worked all day and it is now 7 PM.  At the end I have them do it again and they are usually more awake.  I ask them to question if their sleep is different on practice nights.  Before 3 minute standing (zhan zhuang – pole standing in a deep posture)  I ask them to rate their body temperature.  Without exception it skyrockets after 180 seconds and people are perspiring.  Pretty powerful stuff for the amount of perceived effort.
3. Nirvana
Buddha's teachings
The term Nirvana means extinction. The extinction of all concepts and the pain that concepts cause.  Back to Thich Nhat Hahn's flower metaphor: "The flower is full of all of the elements. It has everything in it and is devoid of only one thing: separate existence."
Tai Chi
Everything that you want to learn from tai chi is already in you. You do not need to gain it from a teacher or reading books. They can guide you back but they are not giving you anything. Tai chi directs you towards natural balance, posture, and health that already exists in you and your body craves. Qi Gong and breathing exercises re-introduce you to autonomic processes and internal energy that moves through your body.  Tai chi builds this energy and increases your sensitivity to it but it is already there in everyone.
The Dharma Seals – Taichi style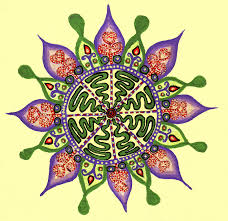 In one of my first encounters with a Chen Tai Chi master visiting the United States I was participating in a private lesson to have my form corrected.  As is typical, I was asked to perform a portion of the form.  It is nerve-racking but not meant as a challenge.  They just want to ascertain what level you are beginning at that day so they know how to best help you.  After completing my routine the interpreter shared my review.
"You are not doing tai chi. That is not tai chi,"  he said.  I was dumb founded.
About a year of practice and I wasn't even doing  the art?  "What was it then?"  I asked.  "I don't know," he said.  "Dancing?  Choreography?"  Wow.  The Chinese don't pull punches.  I was ready to quit.  Anecdotally, I have heard the same tai chi masters look at a picture or watch live music and say: "That is Tai Chi."  There is some sort of criteria or coming together that they are bearing witness to.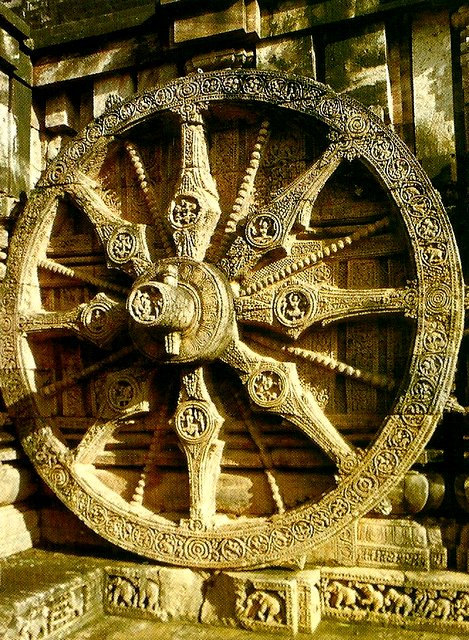 What I didn't realize at the time is that I had my first encounter with what I think is Tai Chi's version of the Dharma Seals.  Tai Chi has its own rules for what constitutes Tai Chi.  It is integrated, powered by the center; balanced.  I should not have been so offended.  I was being complimented for having taken the time to learn the sequence of movements but my movements were not integrated and I was not using the correct energy to power my movements.  Eventually as a practitioner one develops true precepts that inherently feel right and also allow you to help correct someone else that is just beginning.  It can be as simple as an incorrect weight shift or correction of poor poster.
Tai Chi is a playground, a practice, for getting this inherent spiritual or ethical sense right so that you can translate it to other parts of your life.
Tai Chi Basics is a participant in affiliate advertising programs like Amazon designed to provide a means for sites to earn advertising fees and cover expenses.