"Not for one moment did I doubt that you were the Buddha, that you have reached the highest goal…  You have done so by your own seeking, in your own way, through thought, through meditation, through knowledge, through enlightenment.  You have learned nothing through teachings, and so I think, O Illustrious One, that nobody finds salvation through teachings.  To nobody, O Illustrious One, can you communicate in words and teaching what happened to you in the hour of your enlightenment…"
Siddhartha's conversation with Gotama- the Buddha when he decides to go alone. (Siddhartha, p.33-34, 1971 edition)
What I am about to share will either cause utter frustration or liberation.  For those that have pondered how they progress in the martial arts, you know the answer is both.
Anyone who has made substantial progress in their internal or martial development spends a lot of time working alone.
There is Ueshiba, Bodhidharma, Itosu, Chen Faké,  Otávio Mitsuyo Maeda, etc.  Never  Great Teacher + _____.  Maybe Laurel & Hardy, but that is the one exception to greatness.
Yes you can argue that Carlos Gracie learned from Maeda and went on to teach his brothers.  Or that Chen- Xiaowang, -Zhenglei, -Wang Xi'an, and –Tiancai were collectively pupils of Chen Zhaopi.  But, each independently transform the art they were practicing in profound ways.
Why this should make you happy
You, yes you, are capable of making great progress in tai chi and buddhism.
You do not need to live in a martial arts mecca to achieve great results.
Your progress depends on incorporating your abilities into your life, not undertaking an independent hobby.
Why this may make you sad
You love the community you are in and respect your teacher.
It is easier to think that you can be told what to do and follow that path.
It is a lonely pursuit to be working out and meditating alone.
How to make progress more rapidly in tai chi and Buddhism

1.  Seek short, highly technical instruction followed by ample time to practice.
Technology and travel allow all of us to make tangible progress that is greater and faster than we think.   I believe that conferences and workshops offer this perfect type of environment.  We are now in an era where many highly skilled individuals are traveling or presenting webinars.  Also, members of your community are willing to mix it up with you or have you attend an infrequent class.   There is a cost associated with this style of learning but the payoff in catapulting people forward is huge.  Workshops can cost $150-$300 for a full weekend (16 hours).  That's $25/hour for top level instruction.  The most successful people attend with a buddy and commit to practicing what was presented afterwards.
2.   Interact with peers outside of your specific group.
We need to interact with people who have the same desires as us and are near or above our ability.  This causes comradery and we see people similar to us make gains.  This is possible in a class but we need to interact with others who drink different Kool-Aid.
 For Students what does this look like?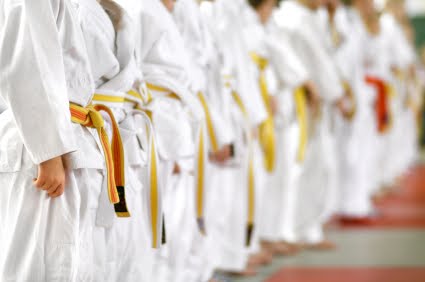 This does not mean that you abandon your school or your community (It might though).  Eastern Pursuits (all internal studies and martial arts) are intended to have a meaningful impact on your life and eventually pervade everything else you do.
Your yoga breathing techniques should kick in during that stressful meeting
Your increase in flexibility allows for more outdoors time with your grandchild
Your hours on the mat without injury give you insight into how to talk to your cross-fit friend about better posture.
What this means to students
Your teacher is more skilled than you and has a lot to share.  But understand that accepting a teacher represents a false ceiling being placed on your own progress.  You connect greatness with their current level of development, not your own potential.
For Teachers what does this look like?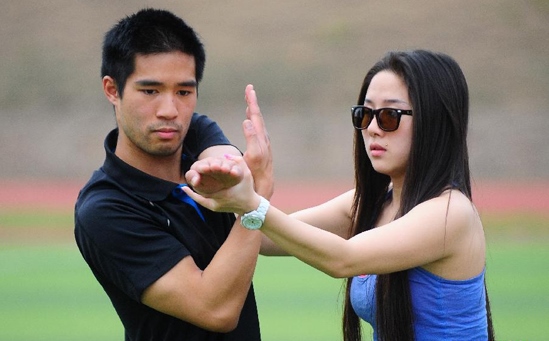 As teachers we keep on teaching.  But what percentage of your students only practice when they are in your dojo or classroom?  Are you encouraging them to take up study outside of class?
Studies* have shown that people are most successful:
1.  When they come up with what they think is doable and then cut it in half.
Think about dieting or working out.  People are highly motivated at the beginning of a change.  So they begin working out or eating in a way every day that is not sustainable.  One party or skipped day and the progress begins to unravel.  Instead, ask them for something meager such as 3 minutes of standing meditation, 2x/week.  Increase the amount only after their schedule has become accustomed to this.
2)  When they can sustain the change for 30 days.
Consistency has to occur for a long enough period for a habit to form.   A person needs to practice sustaining the new behavior throughout every life scenario (bills, a party, sickness, lack of sleep) and a month presents us with most of the average challenges.  *(Duhigg, C., The Power of Habit).
Examples for what to share with students
Note these are intentionally small and not always physical:
"Do these 5 movements of the form each day.  Let me time you.  Ok, that was 22 seconds.  Can you do that every day for seven days?"
Read this passage before next class
Stand (Zhan Zhong) for 3 minutes 5 days this week while your coffee is brewing or while you are waiting for the bus.
Watch this video before next class.
Walk outside at lunch once this week without speaking.
The Solution
As students and teachers, we need to learn from each other and those with greater abilities but remember that they too are developing on their path.  Seek others who are also developing.
As teachers we need to speak in terms such as "where we are at this point in our development,"  not absolutes.  We need to engage with our community, encourage our students to do so,  and not be afraid to have students attend "other" martial events.  This takes a dose of courage, faith in yourself, and humility.
"Knowledge can be communicated, but not wisdom.  One can find it, live it, be fortified by it, do wonders through it, but one cannot communicate and teach it…in every truth the opposite is equally true…Everything that is thought and expressed in words is one-sided, only half the truth; it lacks totality, completeness, unity." …"

(Hesse H. Siddhartha, p.141-142, 1971 edition).
Resources mentioned in this post: